Do my pastors have a say about me getting a divorce?
Many pastors are well-meaning and caring, but they are completely naive about the deceit and tactics of charming spouses who abuse, cheat, or are addicted. Many pastors love the Lord and believe in miracles, but they are unaware of the health dangers and safety dangers (to you and your children) of living long-term with such a person.
Many Pastors are Well-Meaning but Overly Idealistic
Many pastors are hyper-optimistic and convey a confidence that God will fix all highly destructive spouses, if you just pray and try harder. These pastors are often good and moral people themselves, and they lack discernment about abusers, addicts, and others with characterological problems. They've never seen the damage up-close. So some of these unsophisticated pastors are overly trusting that change can and will happen. Sadly, they are risking your life by doing so.
.
Many Pastors are Well-Meaning but Ill-Informed
They also live with the misconception that only a small handful of marriages are highly destructive, and it would be obvious to everyone which marriages these are. They were never told that about half of divorces in the U.S. are for very serious problems. They have a bias that people who attend their church, and listen to their sermons, couldn't possibly be hardened abusers. It's easy for them to quote Bible verses to you, but it's YOUR life.
Your Pastor's Life is Not in Danger. Your Life Is!
It's not their sanity, their reputation, their body, their children, their sexually transmitted diseases, their mental health, their financial stability, or their safety. You are the one who has everything to lose. And only you know what's going on behind closed doors. Only you know when enough is enough. Only you can decide that trust is gone, and there's no sensible reason to believe your betrayer will change. A well-trained pastor will help you get to safety. They will ask: What do you need? What are you afraid of? How can I help?
A Good Pastor Supports Victims. A Misinformed Pastor Pressures You to Stay in Danger 
Further Resources:
Also, read Chapter 8 in my book, The Life-Saving Divorce: It gives 35 Traits of a Safe Church.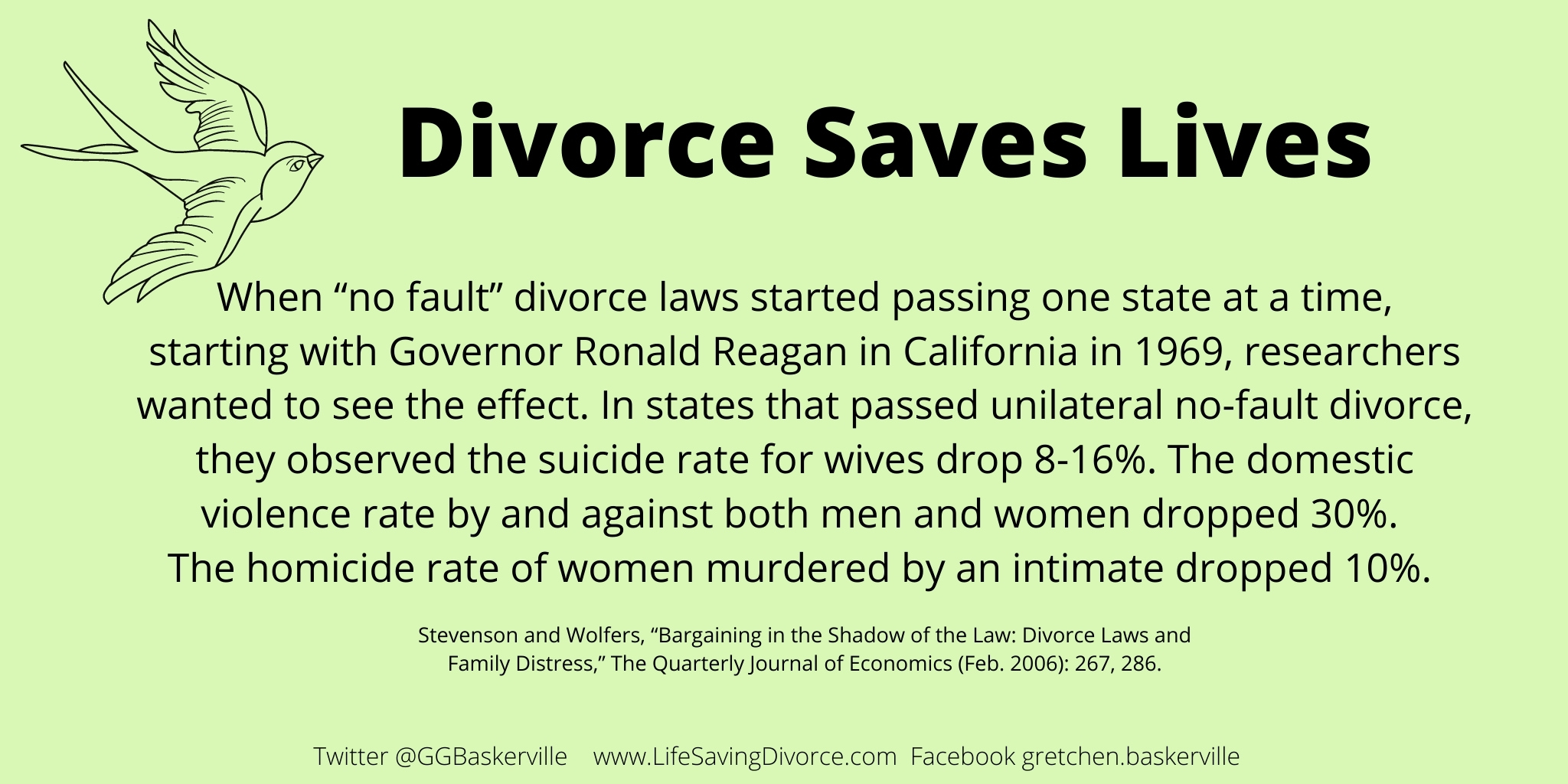 Are you going through a life-saving divorce and need support and clarity? I'd like to invite you to my private Facebook group, "Life-Saving Divorce for Separated or Divorced Christians." Just click the link and ANSWER the 4 QUESTIONS. This is a group for women and men of faith who have walked this path, or are considering it. Supporters and people helpers are also welcome.  I've written a book on divorce for Christians and other people of faith, The Life-Saving Divorce: Paperback: https://amzn.to/3cF1j25  Or eBook: https://amzn.to/3CCBsnr
Also, sign up for my email list below or HERE www.lifesavingdivorce.com/courage
---
MOST POPULAR BLOG POSTS
Start Here
Does God Hate Divorce? God Gave Divorce Due to Hardhearted Abusers & Betrayers

Physical and Emotional Abuse & Infidelity
God Allows Divorce to Protect Victims

How to Find a Good Supportive Church
What If My Pastor Says It Would Be Wrong to Get Divorced for Abuse?
Divorce Saves Lives: The Surprising (Wonderful!) Truth About Divorce Nobody Told You
Will I Ever Find Love Again? Dating After Divorce: Good News
Finding Happiness and Health After Divorce
Thriving After Divorce: These Christians Tell their Stories

Self-Doubt, Second-Guessing Ourselves, and Gaslighting
Children and Divorce: Researchers Give Hope
High Conflict Divorce and Parenting
Recommended Reading List and Free Resources for Christians and Other People of Faith
Common Myths
FREE
FOLLOW
GET THE BOOK! The Life-Saving Divorce is about divorces for very serious reasons: a pattern of sexual immorality, physical abuse, chronic emotional abuse, family-impairing addictions, abandonment, or severe neglect. This book will give you hope for your future, and optimism about your children. As an Amazon Associate I earn from qualifying purchases.
SIGN UP below for the email list for find out about helpful new blog posts, videos, and FREE Kindle book giveaways.