Quick Fact: The Majority of Children from Divorced Families Turn Out Fine
It's common to hear the old stereotype that the majority of children of divorce are deeply troubled. But researchers have known since the mid-1980s, that simply isn't true. The majority of kids from divorced home turn out fine. And furthermore, a two-parent home does not guarantee great kids. About 1 in 10 kids from intact homes have serious problems themselves.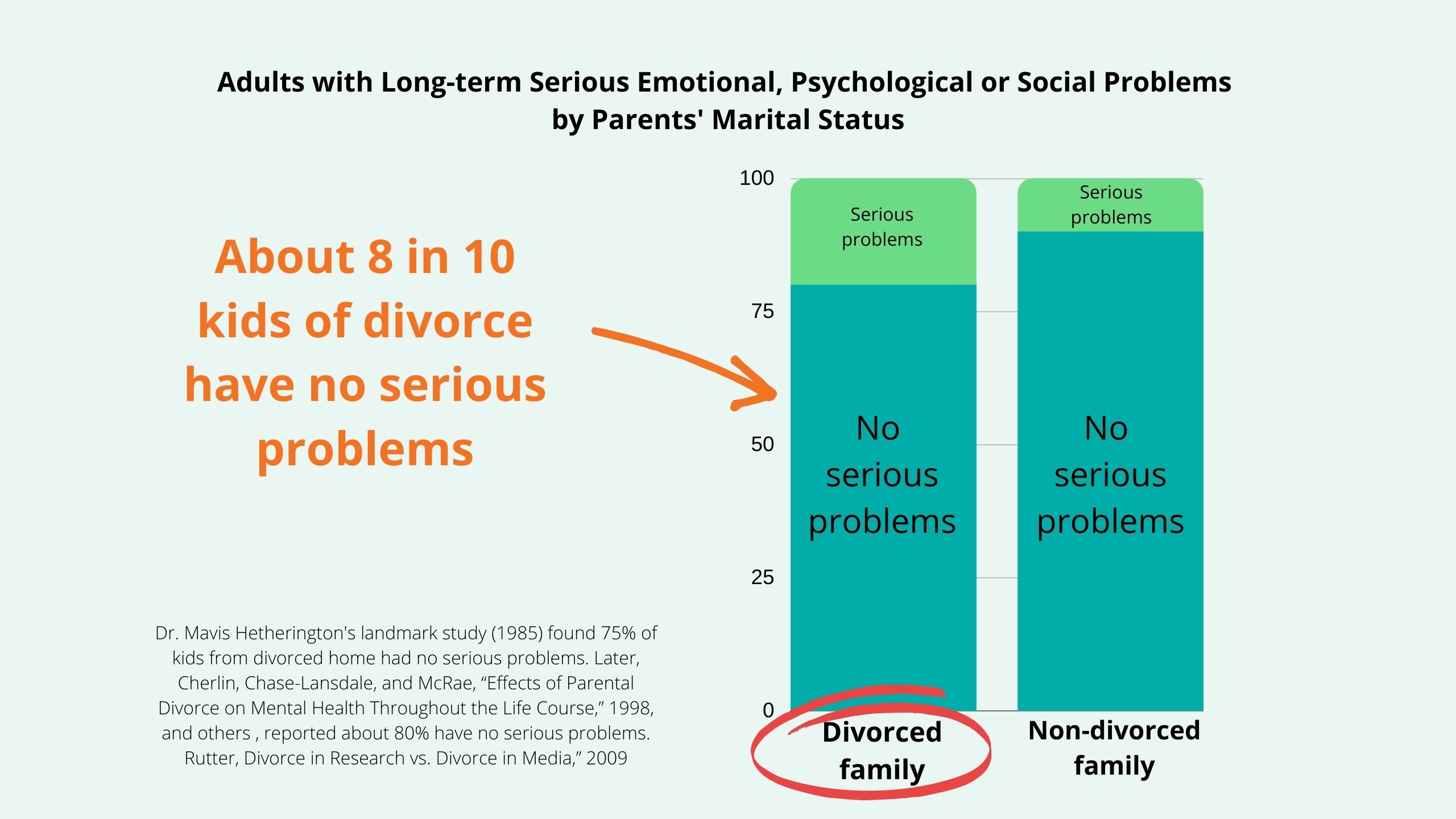 Now we know the truth: 8 in 10 kids of divorce turn out fine, with no long term serious emotional, psychological, or social problems. Are those first years stressful and difficult for them? Yes. But within about two years on average, kids bounce back. Additional studies in the 1990s found the same thing.  Sadly the old false stereotypes still get passed around.
Landmark family and marriage researcher Dr. E. Mavis Hetherington of the University of Virginia concluded this after her nearly 30-year study of 1400 families: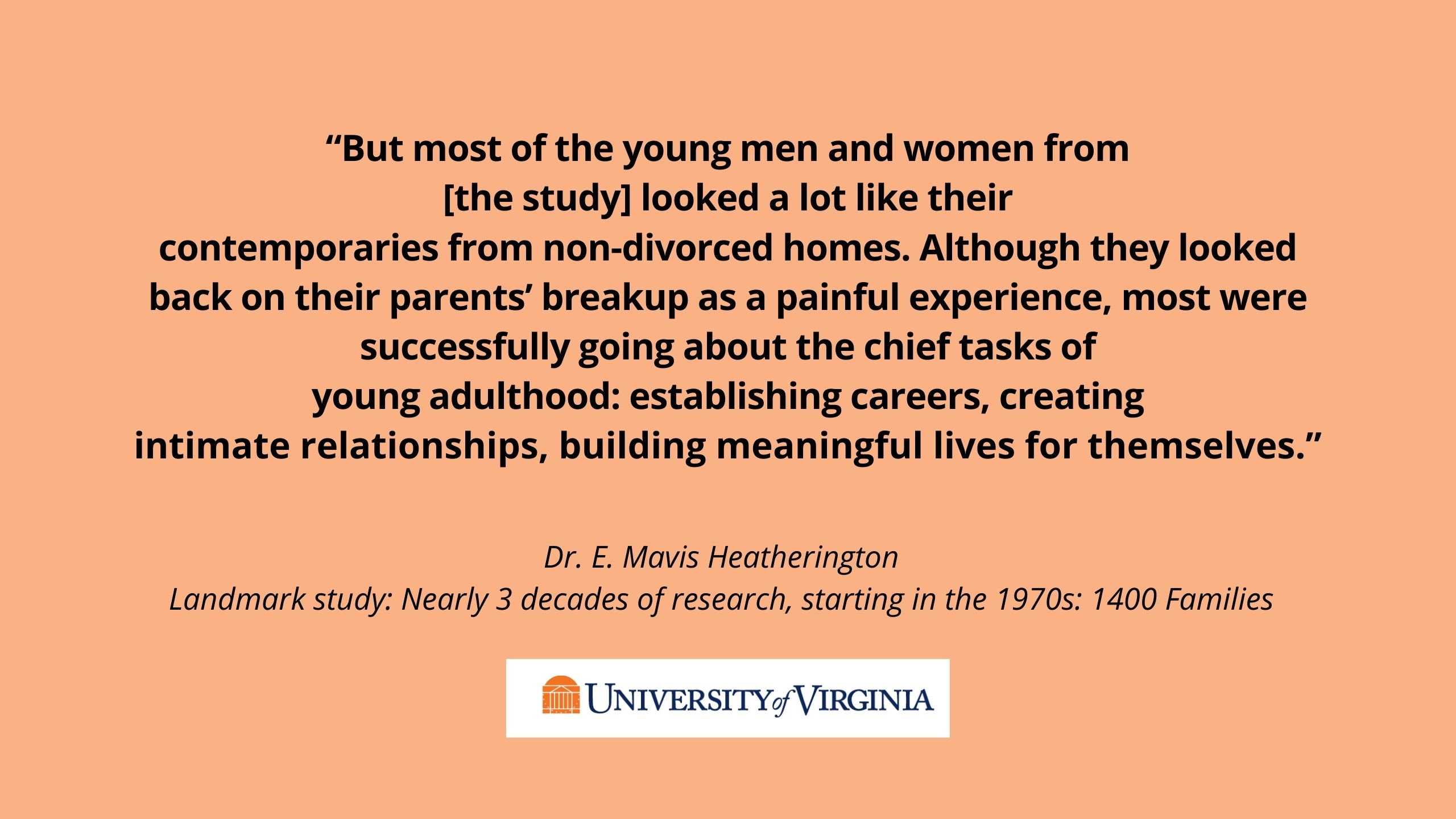 In fact, despite what you've heard, those kids from divorced homes who marry are likely to have lifelong marriages.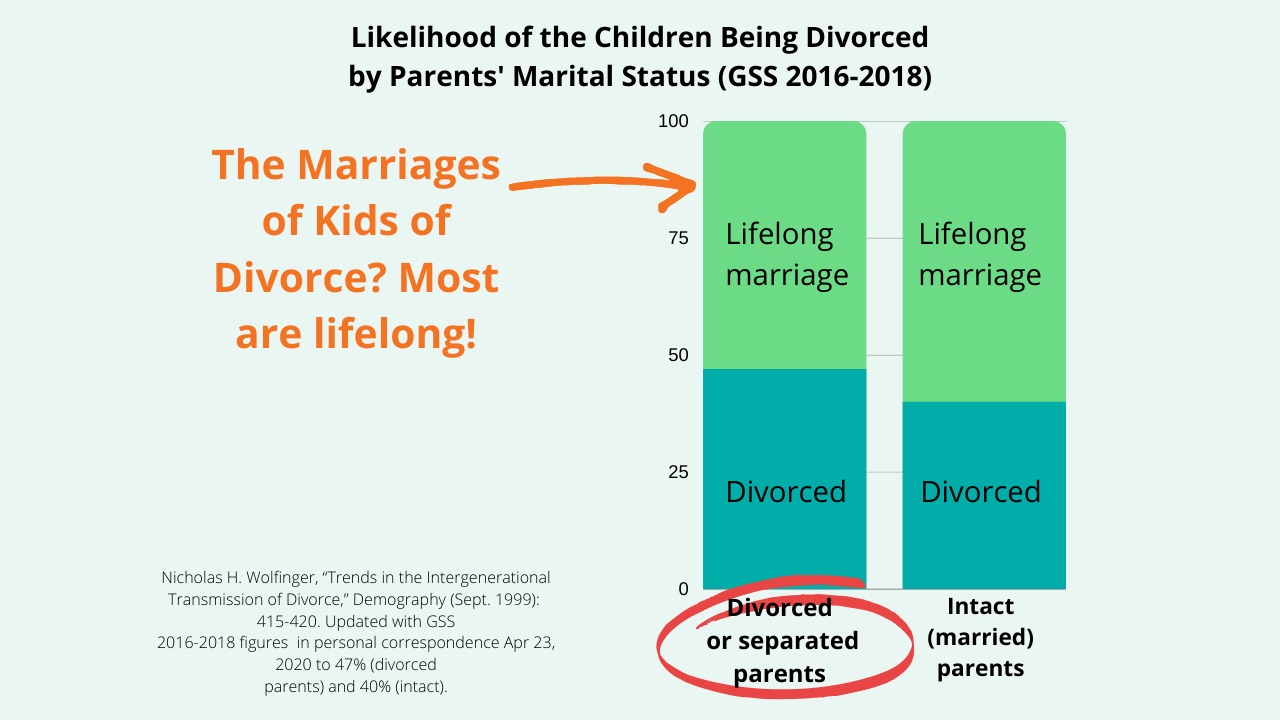 ---
Footnote:
E. Mavis Hetherington, landmark researcher in the field of marriage, family, and divorce for more than 40 years. E. Mavis Hetherington and John Kelly, For Better or For Worse (New York: WW Norton & Company, 2002), 50-51.
---
If you found this Quick Fact on Kids and Divorce helpful, see these other blog posts.
Here is evidence that show that kids of divorce are not likely to abuse drugs or alcohol, or to get suspended or expelled from school. In fact, they aren't likely to get divorced either. (We've been told so many stereotypes from the time we were born, we never think to question it.)